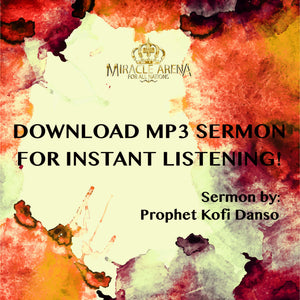 #DD - The Spirit of Azazale II
Every angel has a mission and a purpose. Some are on duty for God, specifically. And some are for human duties. The angels that were cast out of heaven settled into certain places on earth with authority and assignment to rule over the lives of the people that dwelt there. When someone is battling the spirit of Azazel, they are facing a spirit that creates situations to keep them in complaining and murmuring against God. But as God brought the children of Israel through the wilderness, so must we as His children go through the same. There is no escaping this time in your life. There is only to seek empowerment to overcome this test so that you will conquer over this spirit and receive your crown of glory.
Add this powerful sermon to your collection of God's word and experience deep and lasting transformation in every area of your life.